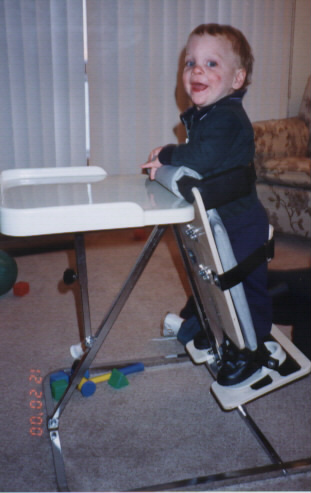 Jordan got his A-Frame Stander when he was 18 months old. He would go in it once a day for 30 mins. at first. I would put him in it and let him watch his favourite show "Elmo's World" from Sesame Street to keep him occupied.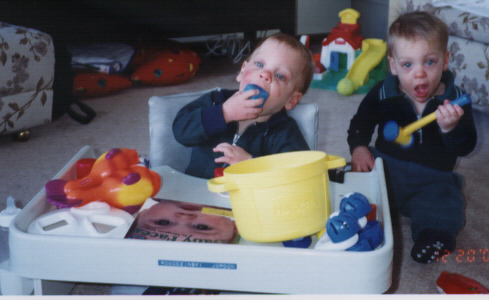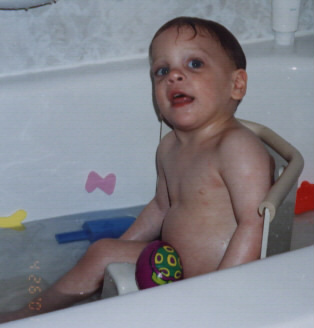 The RCC made Jordan a bath seat at 19 months old. He really likes it and it sure helps mom that he can "sit" in the tub instead of laying on his back or tummy!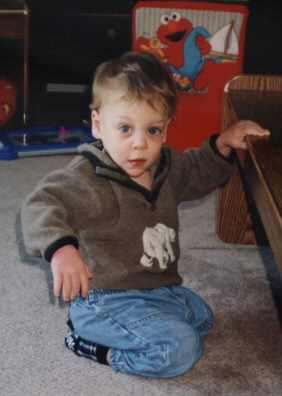 Jordan-so proud of himself!!!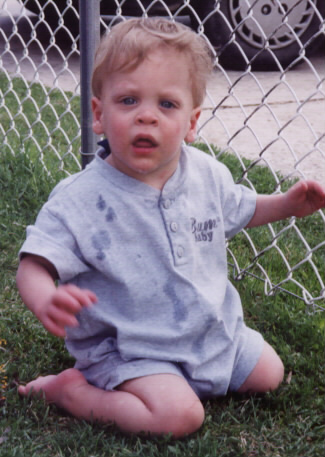 At 22 months old, Jordan could get himself into a W-sitting position on his knees by himself and support himself with his trunk. He was very happy when he could do this and it is now a very functionable sitting position for him. It helps us out a lot that he has a way of sitting all by himself now, especially when we are at other peoples places.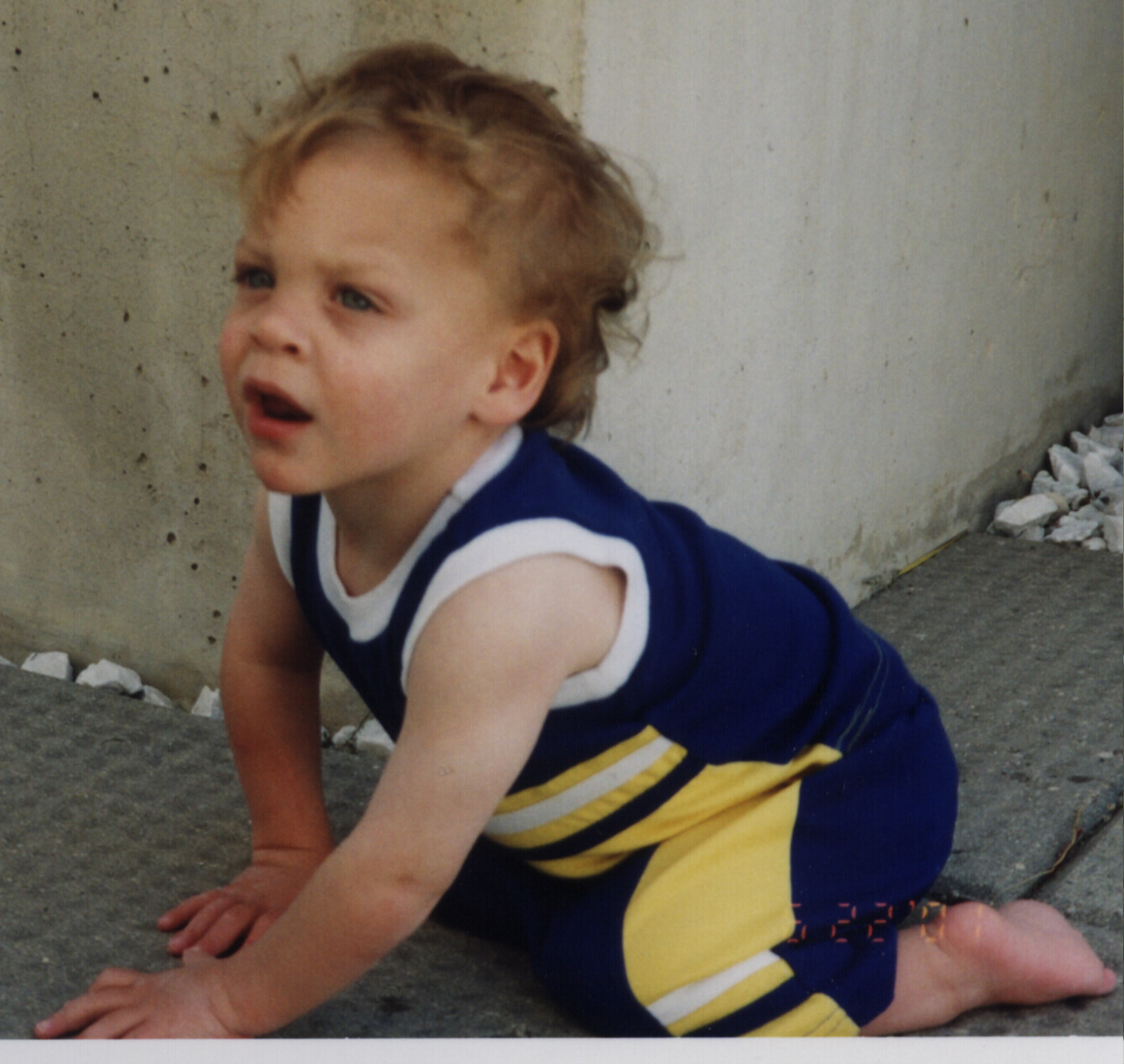 When Jordan was 22 months old he started crawling using his arms and hands properly and his stomach off the floor. He would move his arms forward and then move both of his knees forward in a "bunny hop" motion. We were very excited to see that Jordan was crawling more efficiently, now we are working on his leg movement. Jordan still resorts to "commando" crawling when he is in a hurry to get somewhere!
Jordan rec'd a Pony walker/gait trainer in Dec./01 from a wonderful mom of twins with CP that I talk with on the internet - bless your heart!! Jordan likes to stand in it but because he has such a dynamic "scissoring" gait he is not able to propel himself in it - in time that should change.